Bobby Snyder
Sourcing Specialist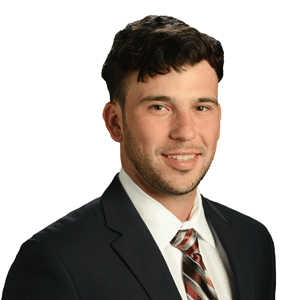 Bobby Snyder is a Sourcing Specialist at Capstone Search Advisors. His primary markets include Construction and Architecture, working with mid to high-level professionals across the country. Bobby Recently joined Alliance Search in August of 2021.
Bobby is passionate about working with both the clients and the candidates as he brings with him a strong background in marketing and communication skills. He is looking forward to working with both sides and finding each of them the right fit.
Bobby was born and raised in Cleveland, OH, and earned a Bachelor's degree in Communications with a minor in Marketing from Ohio University. Outside of work, Bobby enjoys golfing, attending sporting events, and spending time with friends and family.
Get in touch with Bobby:
bsnyder@capstonesearch.com
(216) 2732405