Lauren Nolan
Search Consultant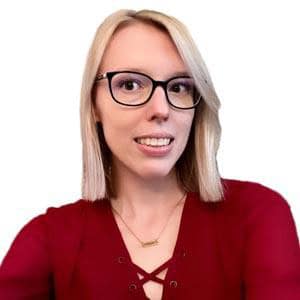 Lauren started out as a Research Associate for Alliance Solutions Group in 2018 and transitioned into a Search Consultant role with Capstone's Food and Science team in 2021. Lauren works with both food and science companies and places candidates ranging from the Technician to the Supervisor level. While her primary market is Northeast Ohio, she also works with several clients nationwide.
Prior to joining the team at Capstone Search Advisors, Lauren worked as a Psychology Research Assistant, where she gained experience recruiting individuals for research studies. She also worked independently as a Market Research Specialist, where she assisted several companies with lead generation projects. With this combined experience as well as her passion for helping others, Lauren decided to pursue a career in recruiting. She aims to understand the needs of all of her candidates and clients, and make the best match between talent and opportunities to help people achieve their career goals!
Lauren currently resides in the Dallas-Fort Worth metroplex in Texas and attended Texas Christian University. She is known as the crazy dog lady, and can usually be found taking pictures of her dogs and dog-sitting for friends and neighbors!
Get in touch with Lauren:
lnolan@capstonesearch.com
(817) 789-5726