Brandon Graham
Senior Search Consultant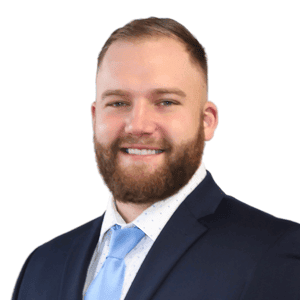 Brandon Graham is a Senior Search Consultant for Capstone Search Advisors within the TalentLaunch Network aimed at mid to high-level professionals in North America. He is engaged with building and extending client and candidate relationships through outstanding quality in the search process. His success lean's greatly on his ability to plan, execute, and perform.
Brandon has a strong focus on developing relationships with clients and candidates. He feels the best way to open up your unrealized potential is to market yourself to as many people as possible and be yourself.
Prior to joining Capstone Search Advisors, Brandon spent four years developing his skills in sales working with similar clients he is today in the Manufacturing industry. Being in sales, Brandon was able to take the experiences he had working with clients on a daily basis and transition them to the recruiting industry.
Brandon received his Bachelor's in Business Administration with a minor in Marketing from Cleveland State University.
Get in touch with Brandon:
bgraham@capstonesearch.com
(216) 273-1292