David Roberts
Senior Search Consultant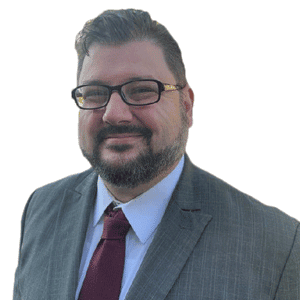 David Roberts is a Senior Search Consultant with Capstone Search Advisors with 10 years of experience leading full life cycle recruitment projects. David is a newer addition to the Capstone Search Advisors starting in August of 2021 and is excited to utilize the vast resources that allow Alliance Search to be so effective at the national level.
David's experience is focused on managing searches for Manufacturing Management, Operations Management, Engineering, Sales/Marketing, Lean/Continuous Improvement, accounting/ finance, and human resource roles. Dave has completed numerous searches across several industries including, Automotive, Aerospace, Machinery and Equipment, Foods and Pharmaceuticals, chemicals, Foundry, Machining, and Fabrication.
David did his undergraduate studies in Economics at Bowling Green State and got his Master's degree in Human Resources and Labor Relations from Cleveland State. David currently resides in Cleveland Ohio, with his wife and daughter where they are active members of their local community.
Get in touch with David:
droberts@capstonesearch.com
(216) 770-7766