Mike Erney
Managing Partner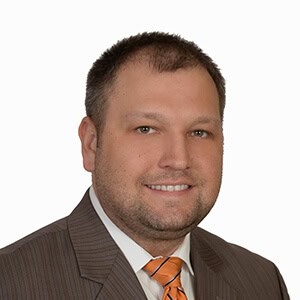 Mike Erney is the Managing Partner at Capstone Search Advisors with more than 18+ years of experience in human capital management & leadership selection. He has a strong track record of success delivering talent solutions to middle-market organizations, Fortune 500 companies, and private equity. Mike is an expert in global talent acquisition for the manufacturing industry supporting Operations, Engineering, Finance, and Supply Chain.
Mike helps companies improve their bench strength and offers a step-by-step approach to building a powerful talent strategy that will ensure the perpetual availability of potential leaders. His wide knowledge of the recruiting industry enables him to quickly understand the challenges of his clients, thereby helping them solve problems, develop alternatives, and find creative ways to promote their businesses. Mike has successfully completed searches for over 200 clients nationwide.
Mike was born and raised in Cleveland, OH. He graduated from John Carroll University with his Bachelor's Degree in Finance and a Minor in Economics.
Mike is the Co-Founder of West Bank Golf Club, a successful indoor Golf Simulator business in Downtown Cleveland. He is an avid sports fan of the Ohio State Buckeyes, Cleveland Browns, and Cleveland Indians. Mike currently resides in Broadview Heights, OH with his wife Nina, and their two beagles.
Get in touch with Mike:
merney@capstonesearch.com
(216) 503-7155