Tommy Corsello
Senior Search Consultant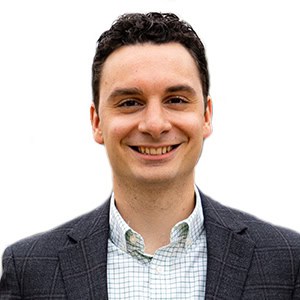 Tommy Corsello is a Senior Search Consultant at Capstone Search Advisors who is dedicated to bringing top Tech talent to clients across his areas of focus. Tommy has previously worked with start-ups to mid-size tech companies that span industries such as Autonomous Vehicles (AV), FinTech, FitTech, HealthTech, Social Networking, and more.
Prior to joining Capstone Search Advisors, Tommy worked for Broadwing, a boutique start-up search firm focused on the Technology space. During his time there he served as a Senior Recruiting Consultant and met the needs of a diverse client portfolio. He fulfilled job orders that spanned from Senior level to Director level for software engineers with titles including Fullstack Engineer, Frontend Engineer, Backend Engineer, Cloud Engineer, Data Engineer, Architects and more.
Tommy holds a Bachelor's degree in Business Administration with a concentration in Finance from Geneva College. Tommy and his wife live in Carnegie, a small borough outside of Pittsburgh. He enjoys spending time on the golf course, playing pickup basketball, and rock climbing.
Get in touch with Tommy:
tcorsello@capstonesearch.com
(610) 730-0923