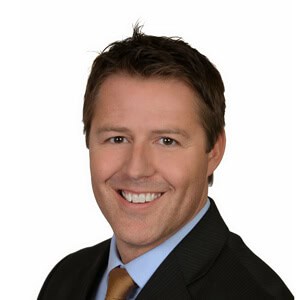 Tony Nicol is the co-founder and co-owner of Capstone Search Advisors. Tony partnered with Aaron Grossman in founding Capstone Search Advisors, a retained and contingency search firm in 2009.
From 2016 to 2023 Tony also served as the President of Alliance Solutions Group. During his presidency, ASG was composed of seven specialized staffing and recruitment brands. Two of those companies through successful growth launched new operating companies, Artemis and Alliance Healthcare Solutions.
Tony leverages 20 years of strategic leadership in the recruiting industry as a mentor and advisor to the company's valuable leaders and team members as well as working to promote and facilitate organic growth through positive encouragement and team collaboration. Tony has always had a passion for keeping a growth-focused mindset in his leadership roles at both Capstone and ASG. His steadfast and energetic mindset to promote and empower the development of others has contributed greatly to both the company's growth and the individual team member's growth with his resolute goal being to empower others to realize their maximum potential and capitalize on life's opportunities.
"Our employees have achieved their greatest career success since making the decision to work for our companies and that is what motivates me every day"
-Tony Nicol
Tony has a BS in Marketing from Bowling Green State University. He is a former member of the Entrepreneur's Organization and Medina Creative Housing. Tony is a die hard Ohio State Buckeyes fan and a father of three daughters. Outside of business, he enjoys trips with his wife and daughters, fitness, and reading.
Get in touch with Tony:
tnicol@capstonesearch.com
(216) 273-2918